You may need to view or download an invoice as a customer at any moment that includes your billing information, including name, address, Order Number, Billing Date, and VAT details. Getting an invoice for your purchase order(s) is very simple by following the steps below.
1. Log into your ShapedPlugin Account.
2. Navigate to Purchase History.
3. Click on View Invoice.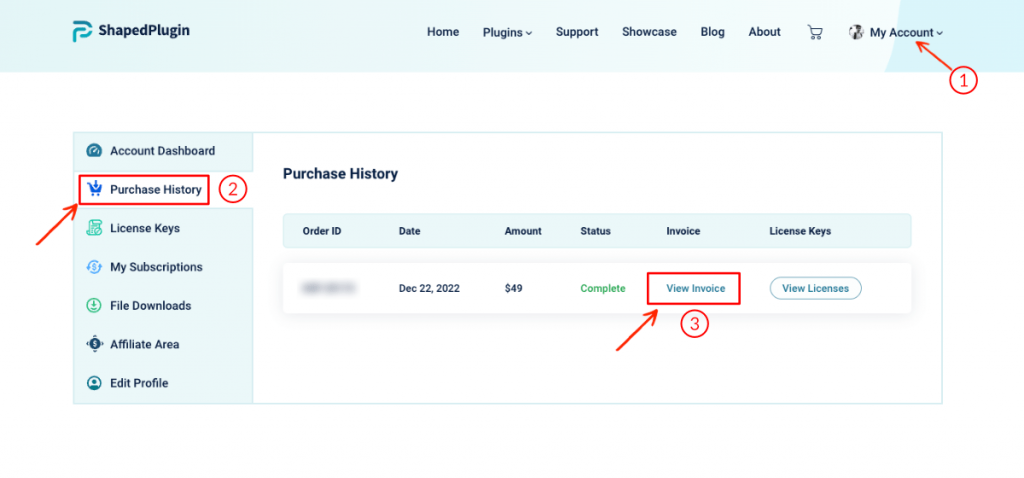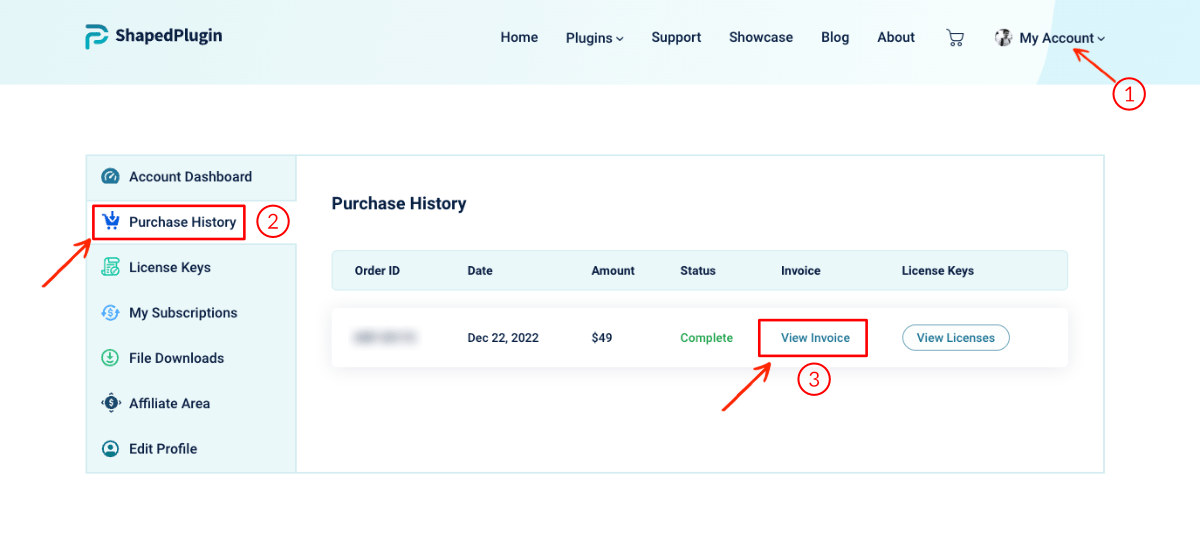 4. Click on "Update" to edit billing details.
5. You can download the Invoice as PDF.